Prerequisites for RN Degree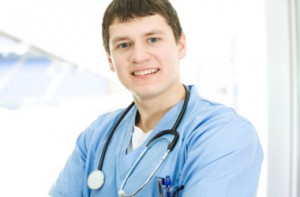 The nursing profession has become an extremely popular target for people looking to switch careers or start their first career. There are multiple levels of nursing which you can reach by selecting different educational routes after meeting the prerequisites for RN degree programs.
When individuals are researching how to become a nurse, they might be confused by the many levels of nurses out there.  You are not an actual nurse until you become a licensed practical nurse or LPN. This rank is reached after you enter nursing school and complete at least one year of schooling. After completing both years of nursing school, acquiring an associate degree in the applied science of nursing and passing the National Council Licensure Examination (NCLEX), you can be recognized as a registered nurse or RN. An RN is essentially the baseline nurse, the most common sort of nursing professional in a hospital. These health care workers are licensed to provide treatment to patients above and beyond what is permitted to LPNs. Sometimes, registered nurses augment their educations and get a bachelor's degree in the science of nursing (BSN) or a master's degree (MSN).
What Are The Prerequisites for RN Degree Programs?
In order to become an RN, an inquiring candidate must first get accepted to a college that is home to a nursing program. This is simple but the nursing program must also accept the person in order for the student to declare him or herself a pre-nursing candidate. Each nursing program has some different criteria but most of them have certain expectations in common. For example, the nursing program at Yavapai College in Northern Arizona expects candidates to have a high school diploma before beginning prerequisite courses at the college.
The college prerequisites are very similar across the board. The major differences between schools around the country are in whether they require all prerequisites prior to entry to the nursing school or allow some of them to be simultaneous. For example, at the California State University in Long Beach, the nursing school requires all entrants to have achieved a grade of C or better in the following courses:
• Chemistry 70
• Psychology I
• Sociology I
• Microbiology 20
• Anatomy I
• Physiology I
The expectations are similar at most colleges and universities. In addition, students usually have to pass a variety of humanities-oriented classes such as English composition courses in order to demonstrate critical thinking skills. Then they enter into two years of nursing courses which prepare them to actually function in hospitals and medical centers as nurses.
These courses are typically very heavy in credits, such as at the ones offered by the Pennsylvania School of Technology. There, the nursing courses are often worth eight or nine credits. A student typically takes one course per semester and learns the foundations of nursing. He or she also gets considerable time experiencing hands-on training in the hospital.
Meeting the prerequisites for RN degree programs takes a few years for most students. In some cases, it may take even longer since certain schools require all of the prerequisites to be completed before students enter into nursing school. After passing the courses, a prospective nurse must also pass a national exam in order to receive the title of registered nurse.  If you're considering a career as an RN, it is wise to first consider what the Prerequisites for RN Degree programs are.